Architectural Firm Social Media Management – TAMARCH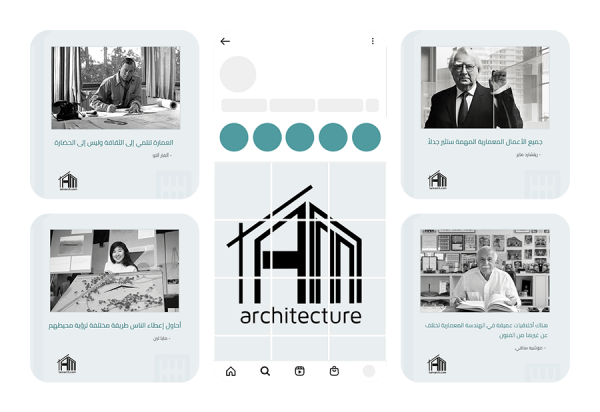 TAMARCH Engineering Office has a reputation for providing sustainable architectural services and managing high-level projects in the Arabian Gulf that aim to enhance the environment and plan for the future.
The founder of the firm Eng. Azzam recognized the importance of establishing a strong digital presence that matches the reputation in the real world.
We provided comprehensive social media account management services for TAMARCH Office, covering Twitter, Instagram, and YouTube. Our services included creating account descriptions, ensuring a consistent brand identity across all platforms, adding relevant links, and scheduling important posts and stories.
We made sure to cater to the diverse tastes of our customers through our social media posts, ensuring that even those who enjoy quotes were included in our content. It is worth noting that creativity in the architectural field extends to such details.
Comments & Inbox Monitoring
We recognize that responsiveness is essential to winning over customers, so we incorporated quick and thorough responses to frequently asked questions into our automatic response system. We also ensured that potential customers are swiftly connected with the responsible architect for direct communication.
We paid close attention to details and utilized the valuable resource of data to generate monthly reports, accompanied by marketing plans, that have contributed to the growth, development, and success of the TAMARCH office in the past two years.

Arch. Azzam Al Subaie
TAM Arch
"We were looking for a reliable agency to design our architectural website and to management our social media pages, and we met our request at Desline. Professionalism in dealing and satisfactory results during the past two years"
Ready to boost your social media presence and take your business to the next level?
Did you like the project? Share it ❤