Bakery Social Media Management – Keto Oven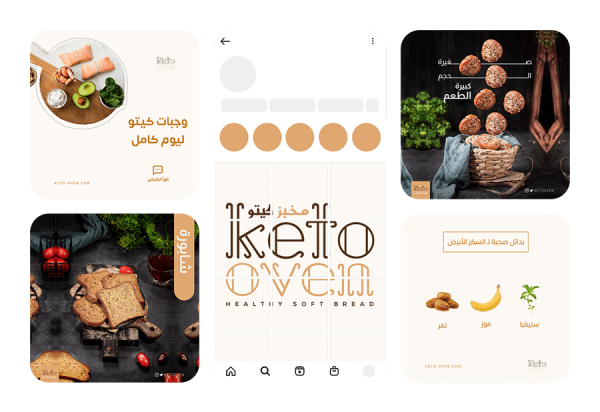 We were delighted to take on the task of marketing Keto Oven's bakery social media management accounts and targeting the segment of users of delivery applications in Al-Khobar city.
As enthusiasts of healthy baked goods ourselves, it was an exciting opportunity for us. Furthermore, our prior experience with the bakery facilitated a smooth and efficient collaboration.
To ensure effective management, we started by selecting the appropriate platforms for Keto Oven Bakery, namely Instagram and Twitter. We focused on unifying the brand identity across both platforms and tailored the profiles to suit their respective characteristics. Our approach to traditional tasks such as post-scheduling, interaction, and management was innovative and unconventional, reflecting our commitment to delivering exceptional results.
Before embarking on the creation of posts, we conducted a comprehensive study of Keto Oven Bakery's audience. This allowed us to gain valuable insights and understand their preferences and motivations. With this knowledge in hand, we brainstormed creative and compelling design ideas that would effectively encourage customers to place their orders with the bakery.
We incorporated real pictures of Keto Oven's products into our designs, showcasing the delicious and visually appealing aspects of their warm baked goods. The designs were carefully crafted to highlight the inviting colors and textures of the products, creating an irresistible visual experience. Additionally, we made sure to diversify the designs to appeal to a wider audience, even those who may not have previously been interested in the field of healthy foods.
Comments & Inbox Monitoring
We assigned a team member who has a genuine passion for healthy baked goods to handle the task of responding to messages and comments on behalf of Keto Oven Bakery. Their deep knowledge and enthusiasm for the products allowed them to provide exceptional and authentic responses, enhancing the bakery's credibility and building a positive image among customers.
The monthly reports we provided for Keto Oven Bakery had a significant impact on their results, transforming their previous performance and enabling them to optimize their advertising budget effectively. With the insights and data presented in the reports, the bakery was able to make informed decisions and strategically allocate resources, resulting in increased sales and improved overall profitability.
Maytham Al-Laith
Keto Oven Bakery
"Best service, very high professionalism and creativity in all their services…I advise everyone to deal with them."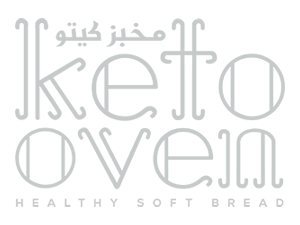 Ready to boost your social media presence and take your business to the next level?
Did you like the project? Share it ❤