Bakery Website Design – Keto Oven
Keto Oven Bakery is a renowned bakery in Al-Khobar, Eastern Province, specializing in providing delicious and healthy ketogenic baked goods to its customers. As enthusiasts of wholesome treats, we were thrilled to undertake the task of designing a responsive and user-friendly bakery website design. Our goal was to create an online platform that not only introduces the bakery to a wider audience but also facilitates its expansion into the eastern region.
While the primary objective of online stores is to drive product sales, we recognized the significance of showcasing the brand story behind our healthy keto oven. The art of storytelling holds particular importance when building trust in health-focused products like the keto diet.
Considering the niche target segment, our efforts were concentrated on encouraging visitors to either visit the bakery directly or place orders through delivery apps by strategically placing accurate Calls to Action (CTAs). We expanded the list of baked goods on the page, providing comprehensive details on nutritional values and optimal storage methods.
About Us – Menue – Gallery – Contact Us
Search Engine Optimization
Research and keyword setting for every page:
During our analysis of previously used keywords, we identified a crucial issue: potential customers interested in the keto diet were not converting effectively due to suboptimal keyword choices, resulting in an unfavorable Cost Per Acquisition (CPA).
To address this challenge, we conducted comprehensive keyword research to identify the most effective keywords that would generate conversions at the lowest possible CPA. Armed with this valuable information, we implemented these optimized keywords with utmost confidence, knowing that they would yield more favorable results.

Speed up & compress website files:
We understand the detrimental impact that a slow-loading website can have on a business, leading to lost leads and missed opportunities for generating profits. Our team specializes in diagnosing the precise areas where performance issues exist and implementing effective solutions in a timely manner.
By utilizing our expertise, we can swiftly identify the root causes of website slowdowns and implement strategies to improve performance. This ensures that visitors have a seamless browsing experience, minimizing the risk of losing potential leads and maximizing the opportunities for converting them into customers.
Thanks to our strategic approach, we were able to optimize the website for search engines, particularly Google, resulting in an accelerated indexing process. This means that the pages of the site were quickly and efficiently crawled by Google's bots, enabling them to be included in the search engine's index at an impressive pace.
By implementing effective SEO techniques, we ensured that the website's content, structure, and technical elements were optimized to meet Google's requirements. This not only facilitated faster indexing but also increased the visibility of the site in search engine results, driving organic traffic and potential customers to the website.
Maytham Al-Laith
Keto Oven Bakery
"Best service, very high professionalism and creativity in all their services…I advise everyone to deal with them."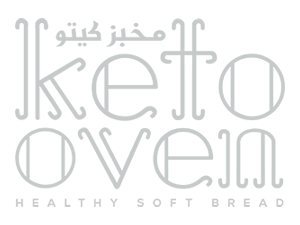 Did you like the project? Share it ❤