Construction Website Design – Saraya Building Facelift
Saraya Building Facelift Company, with its rich history and unique architectural projects, has built a strong reputation in the Eastern Province. However, it realized that its competitors had already established a digital presence and it needed to develop a new marketing strategy to stay competitive in the digital realm.
Our web designers recognized that most website visitors form their initial impression of a company based on the homepage, and thus, they worked to create a new homepage design concept that prioritizes high-value elements. These elements include striking pictures showcasing the company's achievements, a list of distinguished corporate services, logos of prominent customers and their positive evaluations, a separate section for rich blogs, and various means of communication including the company's location on Google Maps – all with the aim of building trust with potential customers.
To increase the confidence in the capabilities of the company, we not only documented the design and implementation phases of each project with high-resolution images, but also included a list of the requirements and challenges that were successfully overcome by the company in a professional manner. This helped to demonstrate the expertise and experience of the company to potential clients.
Search Engine Optimization
Research and keyword setting for every page:

Our team of experts conducted a thorough analysis of the competitors and identified a gap in the use of certain keywords. With the appropriate strategy and tools, we created content that specifically targeted the keywords and addressed the needs and interests of the audience.

Speed up & compress website files:
A slow website can have a detrimental effect on the flow of leads coming to your site. At Saraya, we were not only focused on overcoming this issue, but we also implemented an alert system that notifies us of any problems, allowing us to quickly work to fix them before they become noticeable to our website visitors.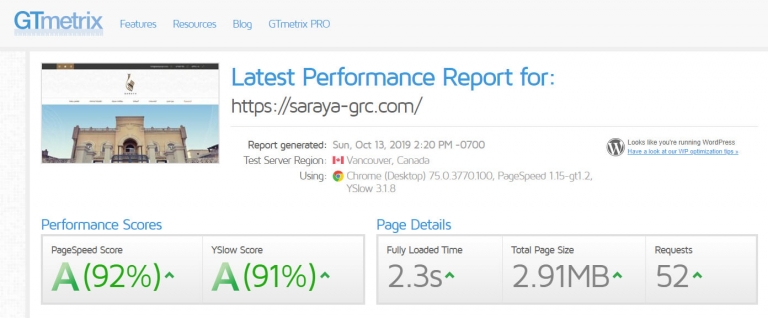 We integrated analytics tools into the site to provide Saraya with clear and detailed reports, giving them insight into the impact of their search engine optimization and digital marketing strategies. This helps them stay on track as they continue to grow and develop.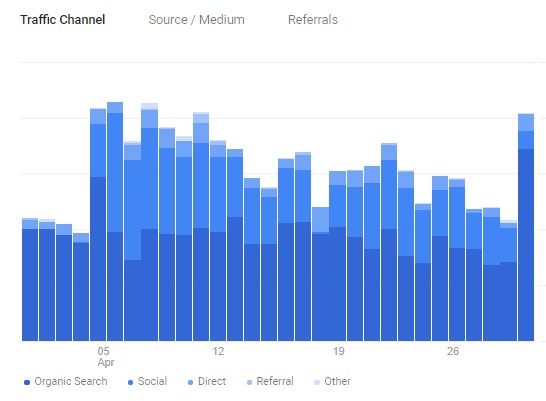 Creating advertising campaigns on Google
We were able to achieve an unprecedented growth rate for Saraya Company's website, even competing with companies that have a long-standing presence in digital marketing. Our team's expertise in targeting a specific audience with extreme precision played a key role in this achievement.
Creating advertising campaigns on Facebook
Instead of solely focusing on metrics such as click-through rates (CTRs) and views, we prioritized conversions when designing advertising campaigns for Saraya. This approach allowed us to tailor our efforts to the company's specific needs, resulting in a significant improvement in the website's ranking for targeted keywords.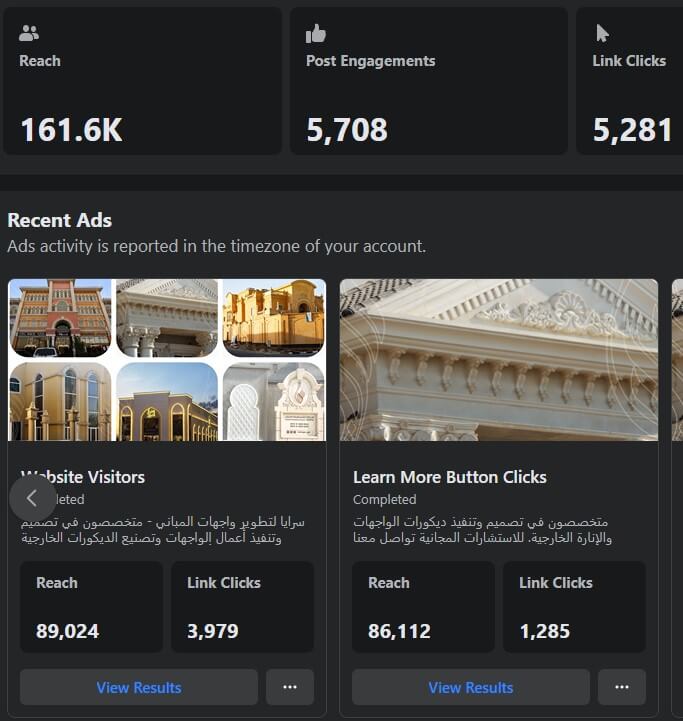 Did you like the project? Share it ❤