Contracting Company Social Media Management – SARAYA GRC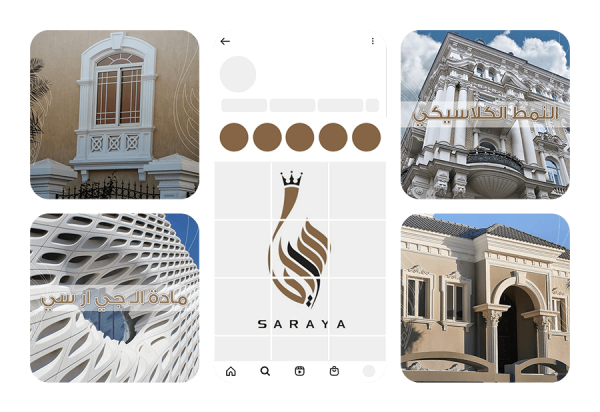 Our mission was to take Saraya's contracting company social media management which has an already impressive reputation in the Eastern Province to the next level. To achieve this, we developed a brand campaign that highlighted the company's distinctive architectural projects and raised awareness of its comprehensive services. Through the activation of their social media accounts, we ensured that the company's presence was felt by potential customers and their importance in the market was reinforced.
We have successfully managed Saraya's social media accounts on Instagram, Twitter, Facebook, and their website, by creating a unified brand identity, crafting engaging descriptions, and highlighting their most important projects. Through our efforts, we have turned Saraya into a relatable and interactive organization that values its customers' opinions and feedback.
Saraya's brand recognition and domain authority were already good, but we needed to take it up a notch with more impactful branded content.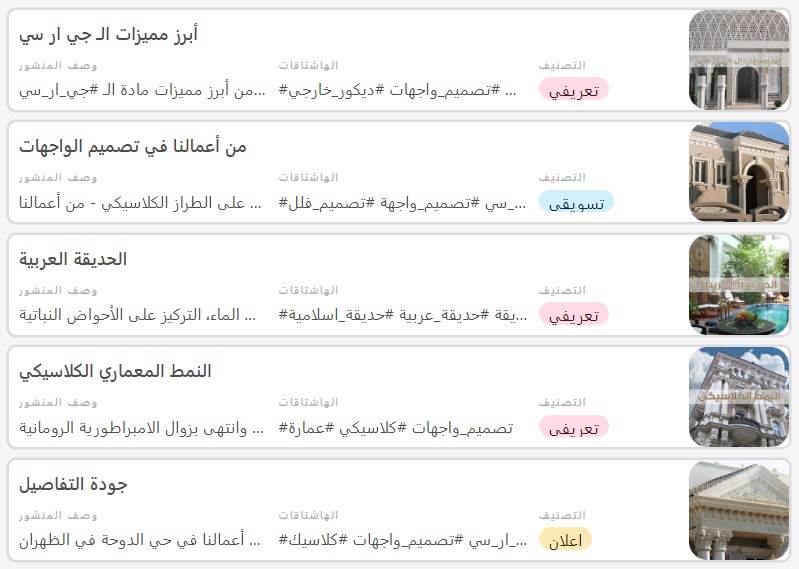 We crafted targeted Facebook advertising campaigns to boost Saraya's Instagram presence, catering to the preferences of its core audience. Our ultimate goal was to boost brand awareness and drive sales, with a keen eye on tracking ROI across all channels and ads.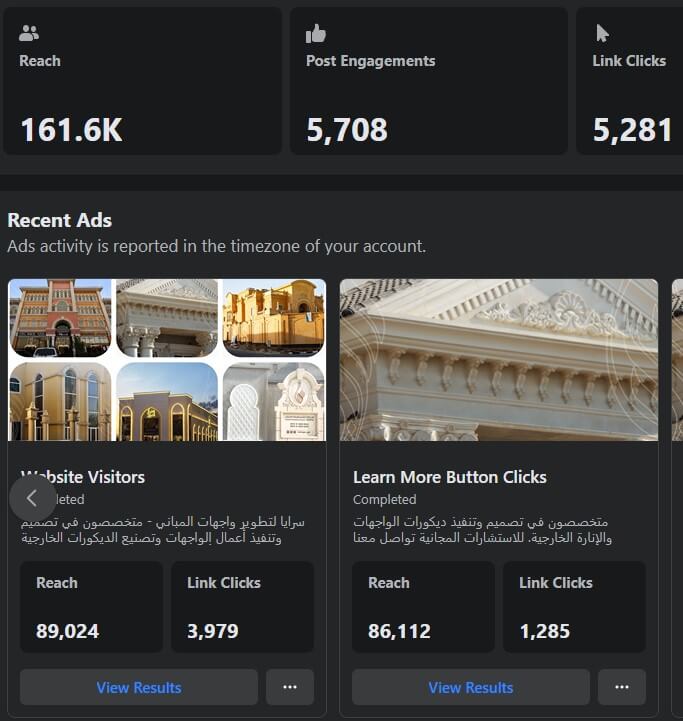 Comments & Inbox Monitoring
We understand the importance of fast and efficient customer service, which is why we implemented a response system that provides immediate and comprehensive answers to common questions. For inquiries about orders and complaints, we transferred customers to our dedicated customer service number for direct communication and resolution.
With a keen eye for detail, we delved into the gold mine of data to provide monthly statistics for Saraya's social media accounts, coupled with tailored marketing plans that played a pivotal role in the organization's unprecedented growth during our tenure.
Ready to boost your social media presence and take your business to the next level?
Did you like the project? Share it ❤