Factory Logo and Branding – Muthmirah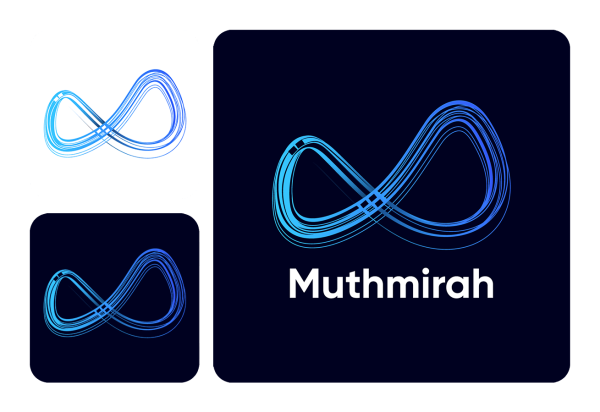 Desline has been entrusted with the task of creating a modern and global factory logo and branding for Muthmirah, a Saudi-German company known for its innovative industrial solutions in the food and packaging industry. Our goal is to design an identity that reflects the company's values and leaves a lasting impression on its customers.
The logo design for Muthmirah was inspired by the concept of continuous innovation and manufacturing. The idea was to incorporate the Infinity symbol and shape it in a modern way to represent the Arabic word "Muthmirah" in the logo design. This design concept aims to convey the company's commitment to ongoing progress and development.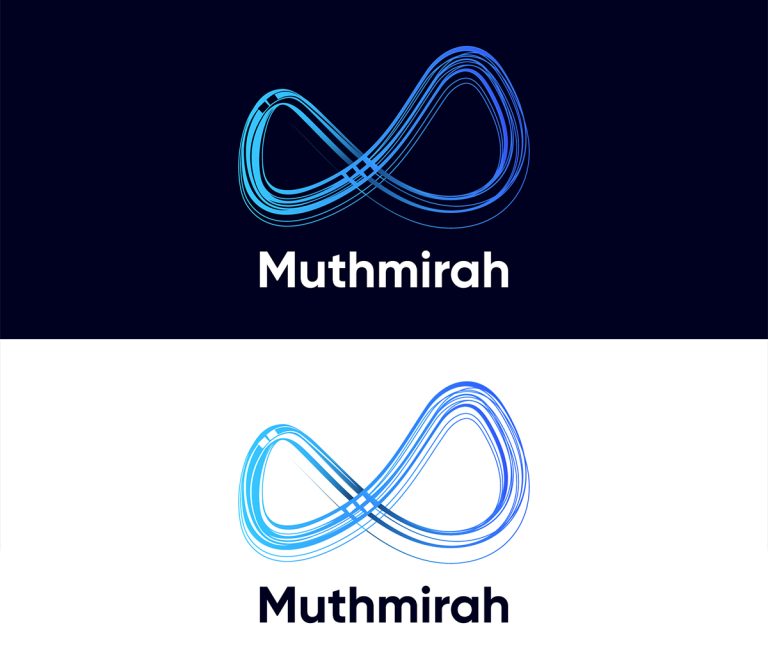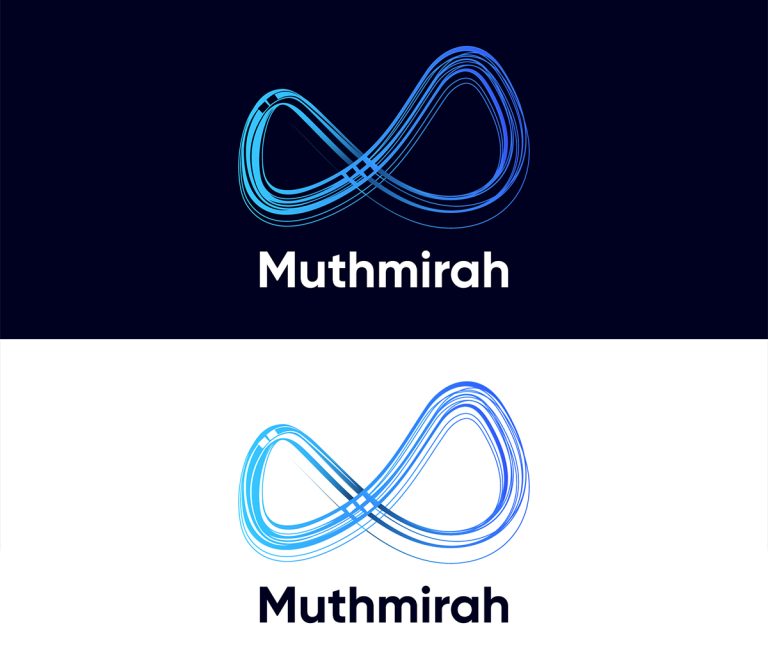 We carefully defined the usage guidelines for the Muthmirah logo and identity, including specifications for icons, colors, fonts, patterns, and backgrounds. This ensures consistency and coherence across various applications and platforms where the logo will be used. These guidelines help maintain a unified and professional brand image for Muthmirah.
As part of our comprehensive design package, we created a range of essential materials for Muthmirah, including correspondence papers, envelopes of various sizes, and business cards. We meticulously prepared two copies of each file to ensure optimal results. One copy was specifically formatted for printing and cutting, ensuring seamless production. The second copy was a realistic mockup that provided a visual representation of how the printed materials would appear. This allowed our client to preview and evaluate the final output before proceeding with the actual printing process.
We created a comprehensive set of templates for posts, stories, and social media banners that align with the design of the Muthmirah logo and identity. These templates maintain a consistent visual style and reinforce the brand's messaging and values. Additionally, we designed custom highlight icons that complement the overall aesthetics of the logo and identity, further enhancing the brand's presence on social media platforms.
Your company logo is your customer's first impression!
Did you like the project? Share it ❤