Job Recruitment Social Media Management – Murshid Platform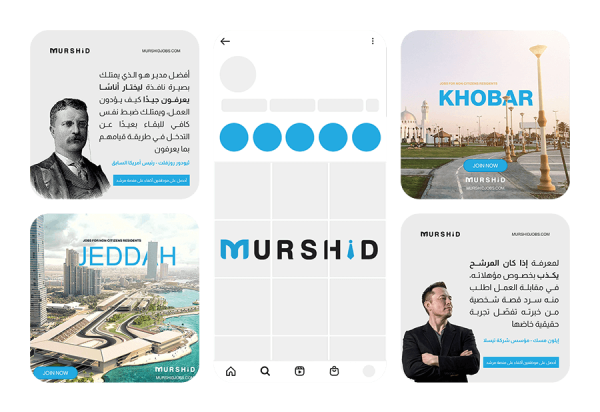 The founder of Murshid platform recognized the potential of social media advertising to expand their reach to a wider audience, and it was our task to help them achieve their goal by providing job recruitment social media management services to Murshid to showcase their platform to potential business owners and job seekers.
We took Murshid's social media accounts to the next level by providing comprehensive management of their online presence on LinkedIn, Facebook, and Twitter. Our efforts included creating consistent branding and messaging, as well as adding links and descriptions to help potential customers easily find and engage with the platform. With strategic advertising campaigns and powerful word-of-mouth marketing, we have successfully expanded Murshid's reach and increased its presence in the competitive Saudi labor market.
Our team added value to Career Opportunities' publication ideas by creating engaging content on topics such as CV writing secrets and other related tips.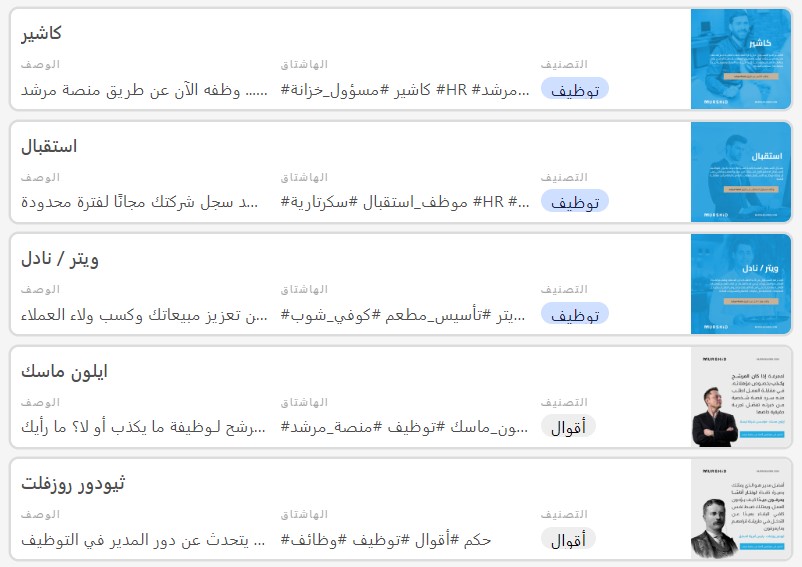 We strategically targeted our advertising campaigns on the professional social network, LinkedIn, to first build awareness and promote the unique features of the platform, and then attract potential users to visit and register with it.
Comments & Inbox Monitoring
We assigned our top-notch customer service representatives to handle the messages and comments of job applicants, while also creating an automated response system for frequently asked questions to ensure timely and efficient communication.
Through restructuring advertising campaigns, and optimizing audience profiles, and ad formats, we focused on increasing revenue instead of just traffic. Our monthly reports showed the progress we made in achieving this goal.
Ready to boost your social media presence and take your business to the next level?
Did you like the project? Share it ❤