Painting Company Website Design – Colorful Feelings
Desline was tasked with designing an online store for Colorful Feelings, which specializes in selling paintings, hand drawings, bookmarks, and art accessories. The primary objective was to create a store that was user-friendly and responsive across all devices, while also optimizing it for search engines to promote product visibility. Additionally, we were tasked with implementing an online purchasing feature to enable seamless transactions for customers.
The home page of the online store features both fixed and dynamic sections to showcase various products, such as the new arrivals, art boards, book dividers, and art accessories.
To facilitate local payment and shipping options, we have included features such as cash on delivery, and have integrated the website with the most popular local shipping companies.
To enhance communication with customers, we have included a dedicated section that provides a WhatsApp number for customer service, email and links to social media.
Paintings – Bookmarks – Accessories
Search Engine Optimization
We understand the importance of reports and analytics in identifying areas of improvement for a website and demonstrating the project's progress to the client in a transparent manner, which in turn builds their confidence in achieving a return on investment.
To ensure maximum insights and performance, we made sure to integrate the website with the most effective analysis tools available, such as Google Analytics and Search Console. We believe that leveraging these tools enables clients to gain a competitive edge and achieve their desired results.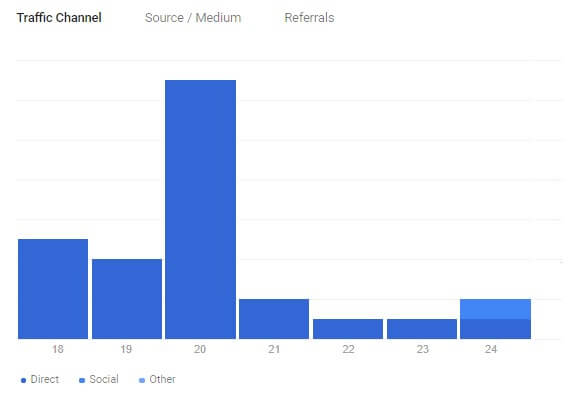 Did you like the project? Share it ❤