Pet Store Social Media Management – Caty e-store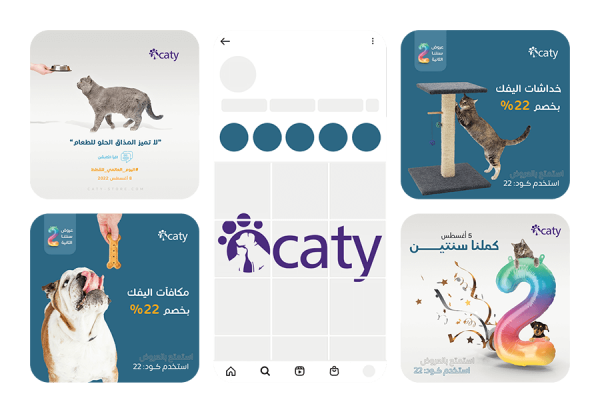 Caty's Store is a dedicated provider of pet care products and supplies, focusing on catering to the needs of cat and dog owners. They were seeking pet store social media management and marketing services to reach out to pet owners and individuals interested in pets.
We provided comprehensive social media account management for Caty's Store, covering platforms such as Instagram and Facebook. This involved tasks such as crafting engaging account descriptions, ensuring consistent branding across platforms, adding relevant links, and pinning important posts and stories. By implementing these strategies, we aimed to enhance the store's online presence and optimize its social media engagement.
With our expertise in managing the entire creative process, we effortlessly generated innovative posts ideas that resonated with our client's vision. The seamless collaboration resulted in approval of the designs, reflecting our ability to bring ideas to life and deliver impactful outcomes.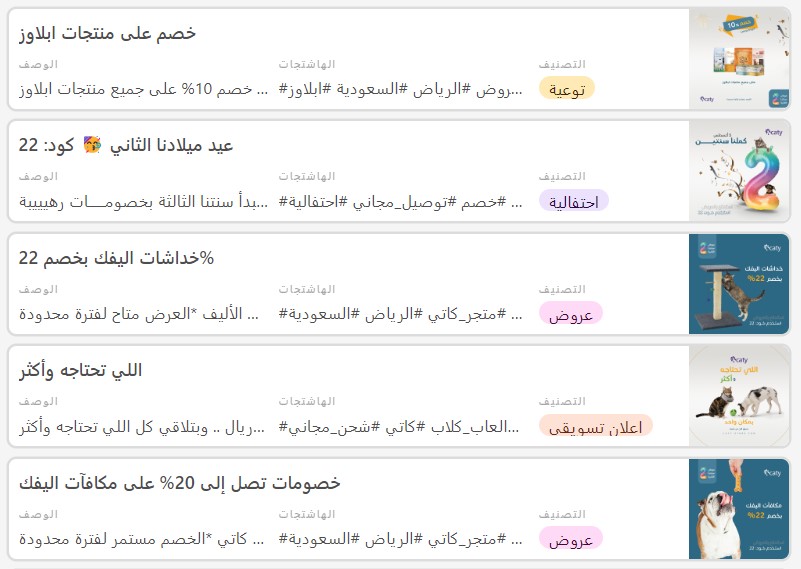 We translated the posts ideas into unique designs that captured the essence of Caty Store's identity. Inspired by their brand, we incorporated a chessboard-like distribution of the content, adding aesthetic appeal and breaking away from traditional publishing stereotypes. This innovative approach helped elevate the visual impact of their social media content.
Comments & Inbox Monitoring
Recognizing the importance of effective communication in fostering customer loyalty, we implemented an instant response system to address customer inquiries and concerns promptly. This system greatly enhanced the relationship between Caty's Store and their customers, ensuring a positive and responsive interaction experience.
Although the target segment expanded and generated a significant amount of data, our specialized team successfully identified the most impactful metrics and included them in a comprehensive monthly report. This detailed analysis played a vital role in driving sales growth during our management of the social media accounts.
Ready to boost your social media presence and take your business to the next level?
Did you like the project? Share it ❤