Recruitment Office Posts Design – Almoatamad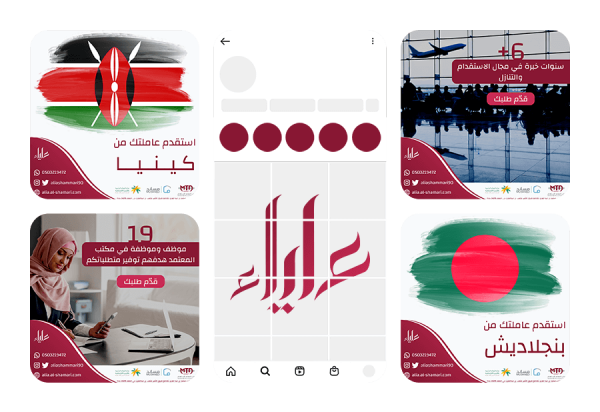 Al-Motamed Recruitment Office operates in the field of recruitment and manpower provision within the Kingdom of Saudi Arabia, with a particular focus on the city of Jeddah. Given the office's increased workload and their positive impression of our previous work, we were tasked with creating recruitment office posts design for the office's sales officer, Alia Al-Shammari, on Instagram to promote the office's services.
Following a thorough analysis of our target audience and competitor accounts, we engaged in brainstorming sessions to generate creative publication ideas. These ideas were then presented to our client for their review and approval. We subsequently transformed these concepts into visually stunning designs that effectively convey the office's message to its clients.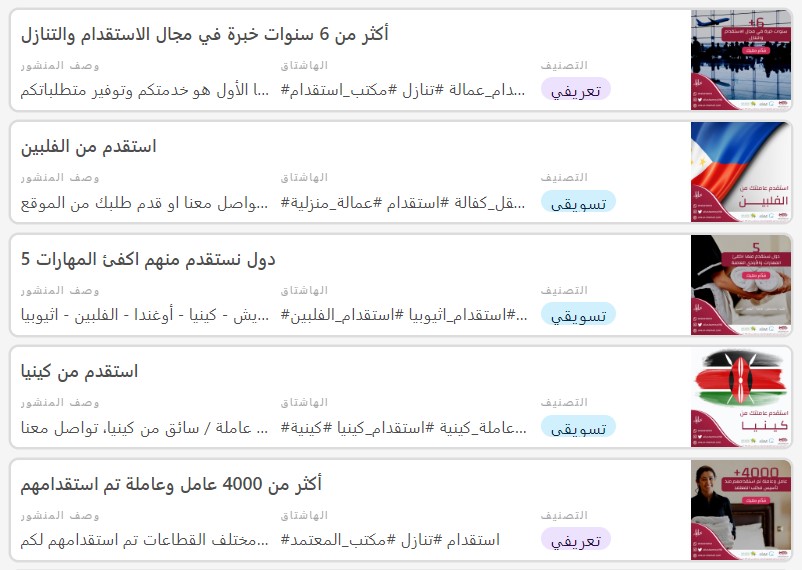 The design of the posts drew inspiration from Alia's identity and Al-Motamed's office website. We created a consistent template for the posts, incorporating contact information at the bottom for easy accessibility. This ensured a cohesive visual representation aligned with Alia's identity and made it convenient for users to reach out to the office.
Ready to boost your social media presence and take your business to the next level?
Did you like the project? Share it ❤