Restaurant Posts Design – Althawaqa Biryani
Our task was to showcase the unique blend of Indian cuisine with a touch of Saudi luxury at Biryani Gourmet Restaurant. We focused on creating visually appealing restaurant posts design that captured the essence of this Asian aesthetic. Our goal was to showcase the delicious gourmet biryani dishes and entice customers through social media platforms.
Following a thorough analysis of our client's target audience, we began brainstorming ideas for posts and stories. We presented these ideas to our client for their review and approval, and subsequently focused on creating visually appealing designs that would attract customers to the restaurant's dining experience as well as its online ordering services.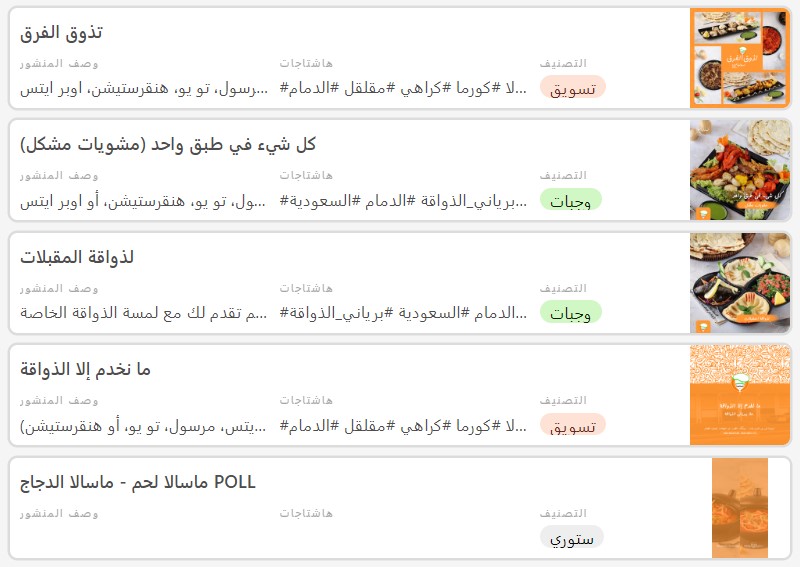 To enhance the appeal of the posts, we incorporated subtle design elements that complemented the user experience without overwhelming or diverting attention. Our focus was on highlighting the enticing meals as the central element, ensuring that the design enhancements would enhance the overall user experience rather than overshadow it.
Ready to boost your social media presence and take your business to the next level?
Did you like the project? Share it ❤