Coffee Store Design – Caffeine Section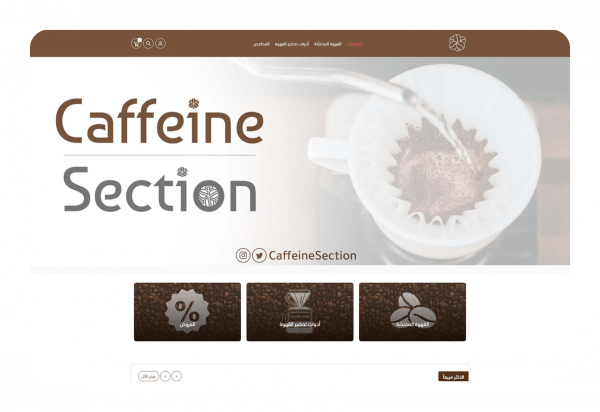 Upon the request of the Caffeine Section project, Desline was tasked to completely rebuild their brand identity due to the increasing need to differentiate themselves from the competition in the local coffee market. Initially, the project had seen great success in bringing a global perspective on specialty coffee to the local market. However, as time went on, it became apparent that they needed to rebrand and stand out in a crowded market.
This project's key advantage was the integration of the Salla e-commerce platform, providing a smooth and comprehensive solution that covers the entire customer journey, from product education to purchase.
We've successfully delivered highly tailored solutions by adhering to our client's specific needs. A significant accomplishment was creating a variety of static and dynamic product sections that enhance the site's performance and load time.
We also enhanced the store's trustworthiness by showcasing positive customer reviews, reputable coffee equipment suppliers, and most importantly, prioritizing local payment methods and shipping companies.
Specialty coffee – Coffee preparation tools – Offers – Coffee roasters
Search Engine Optimization
After the website was launched, our marketing team focused on generating reports that would showcase the site's strengths and weaknesses. We utilized tools such as Google Analytics and Search Console to produce these reports. By identifying areas for improvement, we were able to continuously enhance the site on a monthly basis.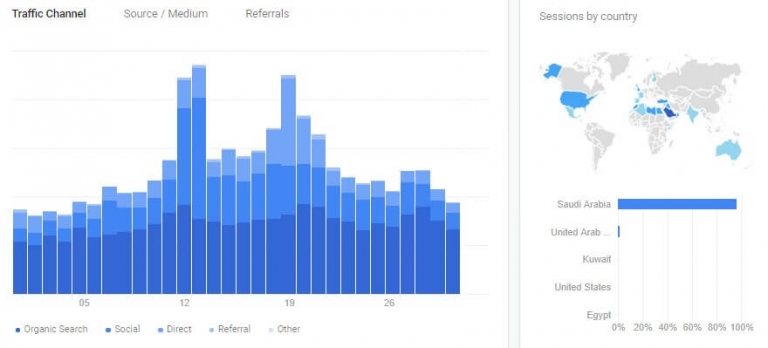 Did you like the project? Share it ❤