Web Design & Development Service
We adopt a user-centric approach to our web design process, putting ourselves in the perspective of the end user. By doing so, we gain a deep understanding of what "user experience" entails. This understanding forms the foundation for our creative endeavors, allowing us to identify and address all aspects that align with our comprehension and help us achieve your website's objectives.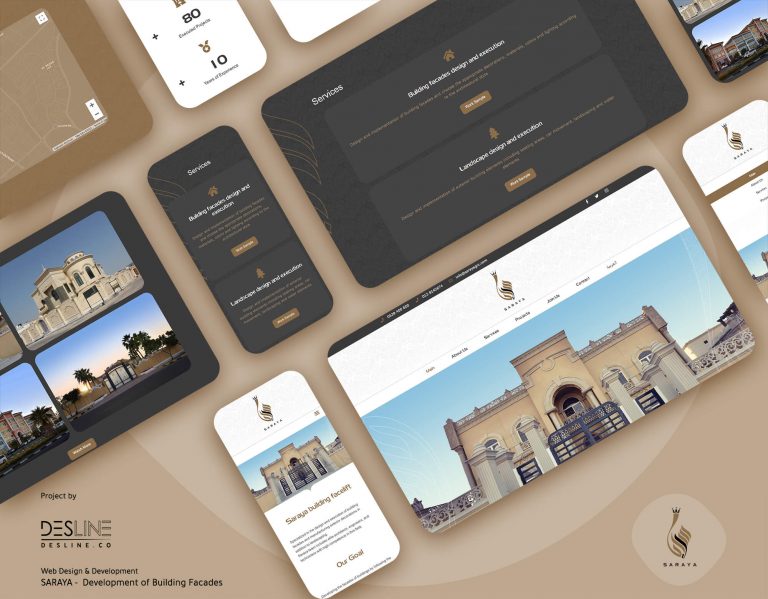 The key elements of successful e-commerce are a beautiful and practical web design, a focus on store speed, and ease of use. These foundational elements are essential to creating an optimal user experience across all devices. By ensuring that the online stores we design are fully functional and responsive, we enable seamless navigation and interaction for users. This, in turn, enhances the overall user experience, boosts sales, and contributes to the growth and success of your business.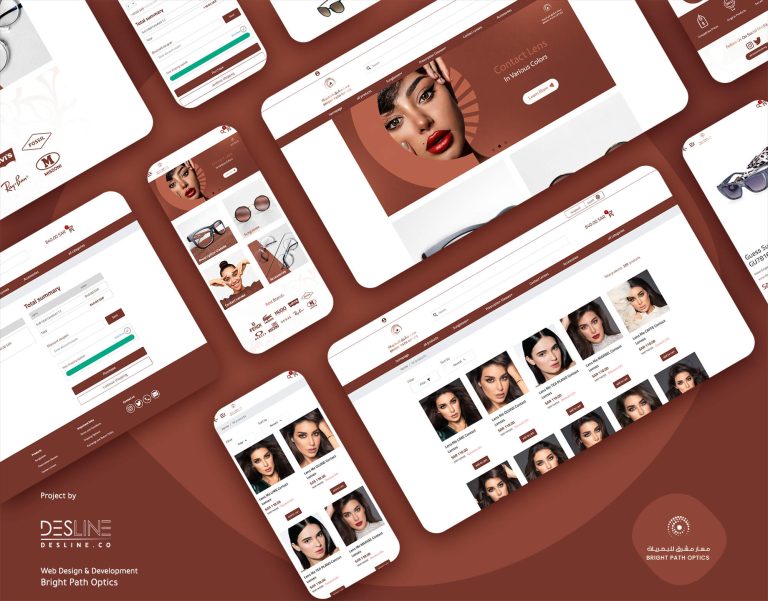 A website serves as a powerful tool to communicate trustworthiness and professionalism to potential clients or partners even before any direct interaction takes place. While your current website may be functioning adequately, we believe that we can elevate its performance and enhance your brand image to surpass your expectations through a comprehensive development process. By focusing on strategic improvements, we can optimize your website's performance, usability, and aesthetics, ensuring that it effectively represents your business and leaves a lasting impression on visitors.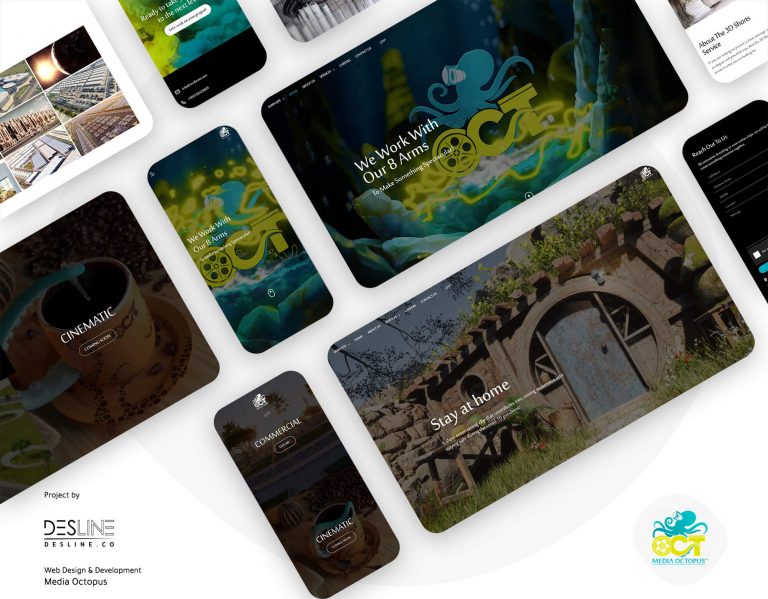 Search Engine Optimization - SEO
Without a doubt, ensuring that your website or online store receives visibility among search engine users is a more efficient and dependable long-term strategy compared to expensive advertising campaigns. Our team of experts is dedicated to implementing effective search engine optimization (SEO) techniques that will enhance your website's visibility, improve its organic rankings, and attract targeted organic traffic. By focusing on optimizing your website's content, structure, and technical aspects, we can help you achieve sustainable and cost-effective results that will generate valuable organic traffic and support the growth of your online presence.
By correctly submitting your website's sitemap to search engines, we can ensure faster indexing and prompt resolution of any potential errors, particularly after implementing site acceleration techniques. As part of our service, we also link your website to essential tools such as "Google Analytics" and "Google Search Console." This integration allows us to track and analyze key website and visitor statistics, gaining valuable insights into the specific segment of visitors interested in your site. This information enables us to optimize your website further and make data-driven decisions to enhance its performance and effectiveness.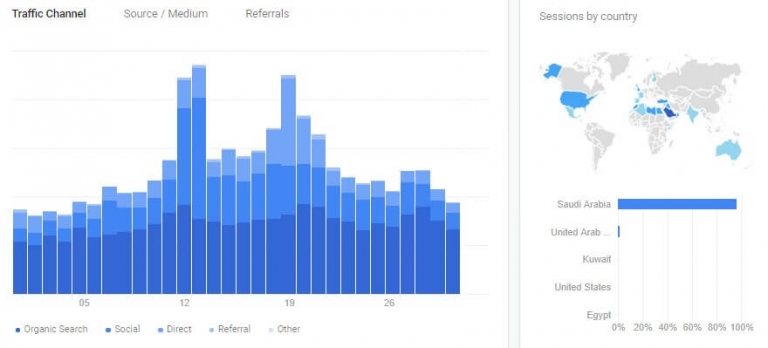 Our process in

Web Design & Development
Previous works on

Web Design & Development
Pricing packages for

Web Design & Development
Starter Website
Every company needs a website, this package is for an introductory website in one page
SAR6500
4800
SAR
$1,152 USD when paying via PayPal
Advance Website
An integrated multi-page Arabic and English website suitable for most companies
SAR10000
7500
SAR
$1,800 USD when paying via PayPal
Pro Website
A professional bilingual website up to 40 pages to display services and portfolio
SAR21000
15000
SAR
$3,600 USD when paying via PayPal
Didn't find a proper package?
You can customize a package according to your needs or request a price quote according to your requirements 💯
Starter Store
Your first step in e-commerce, suitable for individuals
SAR4500
3000
SAR
$720 USD when paying via PayPal
Advance Store
Grow your project with an advanced store, suitable for most businesses
SAR9000
6500
SAR
$1,560 USD when paying via PayPal
Pro Store
Multilingual and multi-currency store, with iOS and Android application
SAR21000
15000
SAR
$3,600 USD when paying via PayPal
Didn't find a proper package?
You can customize a package according to your needs or request a price quote according to your requirements 💯