Engineering Website Design – Almasah Consultant
Al-Massa Engineering Consultancy, with over 20 years of experience in engineering design and project management services, wanted to expand its reach and explore new opportunities in the digital world. To achieve this goal, they tasked us with designing a website that highlights their expertise and services in both Arabic and English. The end result was a great success, enabling the company to reach a wider market and implement global projects.
Our team focused on designing a homepage that would reflect the office's brand and showcase their latest designs for various engineering projects, including residential, commercial, and service designs. We also highlighted the office's achievements, such as the number of projects completed, years of experience, and number of clients served to date.
To ensure that the website could be easily updated and managed by the customer, we opted to use the flexible Elementor framework, which would allow for long-term flexibility.
Projects page – Single Projects pages
Search Engine Optimization
Speed up & compress website files:
Our team has ensured a dynamic and user-friendly experience by designing interfaces (UI) that adapt to the user's browsing behavior across different devices. This involves displaying the appropriate page at the right time and in the right location, making navigation seamless and intuitive.

Our team's extensive experience has enabled us to develop analysis criteria that are superior to those of our competitors. These criteria help clients identify areas for improvement on their website in the short and long term. Moreover, we provide our clients with access to the best free analysis tools available in the market.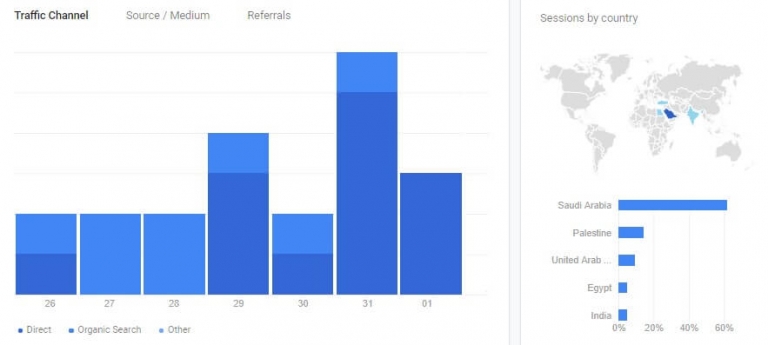 Did you like the project? Share it ❤