Eyewear Store Design – Bright Path Optics
Desline has been entrusted with the task of creating a sophisticated and contemporary online eyewear store design for Bright Path Store. The goal is to provide a seamless and user-friendly platform that showcases their extensive range of eyeglasses, contact lenses, and accessories, and enables customers from across the Kingdom and Gulf countries to effortlessly browse, select, and purchase their desired products. The focus is on designing an elegant and modern interface that not only reflects the quality and style of the eyewear but also enhances the overall shopping experience for customers.
The term "Bright Path" evokes a sense of safety, warmth, trust, and constancy. Keeping these qualities in mind, our skilled brand designers have crafted a visual style that effectively captures these attributes. Through the use of earthy tones, photorealistic images, and various other elements, we have created a visual aesthetic that truly embodies these criteria. The result is a visually appealing and cohesive brand identity that conveys a sense of reliability, comfort, and trustworthiness to customers.
All Products – Sunglasses – Contact Lenses – Accessories – Offers
Search Engine Optimization
Research and keyword setting for every page:
Through thorough research in the field of optics, we have identified the most effective keywords and phrases that can optimize and seamlessly integrate into every page of the store. By strategically incorporating these keywords and phrases, we ensure that the store's content is optimized for search engines and resonates with the target audience. This approach improves the store's visibility in search results, drives organic traffic, and enhances the overall user experience.

Upon launching the store, our specialists diligently configured the renowned performance analysis tool, Google Analytics, to monitor key metrics such as the bounce rate and visitor's browsing time on each page. This proactive approach allows us to keep a close eye on these metrics and identify any potential issues with cart abandonment before they occur. By closely monitoring user behavior and identifying areas for improvement, we can take proactive measures to enhance the user experience, optimize the sales funnel, and increase conversions.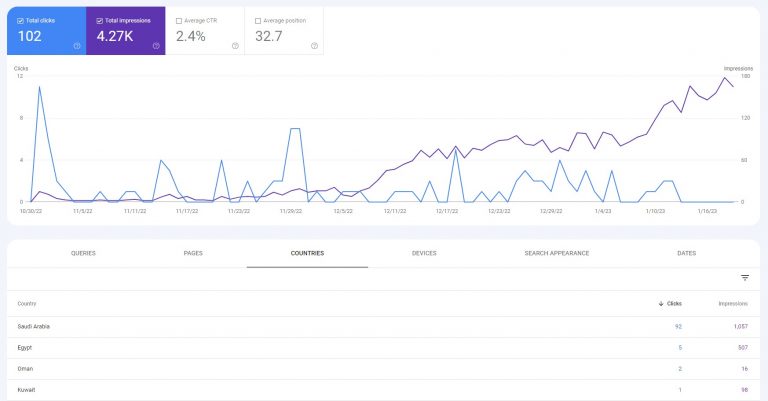 Did you like the project? Share it ❤