Investment Website Design – MEFIC Capital
Desline has been tasked with developing an investment website design for Middle East Financial Investment Company – MEFIC Capital, a licensed financial services company regulated by the Saudi Capital Market Authority. Our goal is to create a modern and professional website that showcases the company's services and highlights its most prominent projects in the Kingdom. We aim to provide site visitors with an easy and user-friendly experience, allowing them to explore the company's offerings in a clear and informative manner.
The home page of the website we designed for MEFIC Capital provides a comprehensive overview of the company's services and investment funds. It highlights the key features and benefits of each service, allowing visitors to quickly understand the offerings and make informed decisions. Additionally, the latest news section showcases the company's successes, keeping visitors updated on important developments and achievements. This combination of services overview and news highlights helps create a dynamic and engaging home page that attracts and informs potential clients and investors.
About MEFIC – Our Services – Media Center – Careers – Complains – Contact Us
Search Engine Optimization
Speed up & compress website files:
Our team understands the critical importance of website speed in the context of a financial services site. We recognize that investors can become increasingly anxious and impatient if the site is slow to load or navigate. Therefore, we made it a priority to optimize the website's performance and ensure swift page loading times. By employing various techniques such as image compression, code optimization, and caching mechanisms, we were able to significantly enhance the site's speed and responsiveness. This ensures that investors can access the information they need quickly and efficiently, providing them with a seamless browsing experience and instilling confidence in the company's services.

Mohammad Fattani
MEFIC Capital
"Wish you success. God bless you"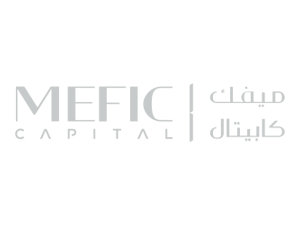 Did you like the project? Share it ❤