Print-on-Demand Store Design – Jetfuel Shop
Jetfuel Store, a renowned brand specializing in the sale of clothing (shirts and pullovers) and prints (paintings and stickers) for sports cars in the Kingdom and the Gulf countries, sought our team's expertise to develop a contemporary print-on-demand store design. Following two challenging years impacted by the pandemic, the objective was to revitalize the brand and restore its prominence in the market.
The home page of the store was carefully designed to provide a seamless browsing experience. Key features included:
A responsive search feature prominently placed at the top of the page for easy product discovery.
A large banner showcasing the store's history and mission of bringing happiness to millions.
A section dedicated to displaying the latest products, categorized by car manufacturer.
Emphasis on simplicity and safety in the shopping experience, with clear information on payment methods, fast shipping options, and guarantees to instill confidence in buyers.
American cars – Japanese cars – European cars – Other cars
Search Engine Optimization
Our team implemented a targeted SEO strategy, resulting in Jetfuel's store pages quickly ranking at the top positions in search engine results.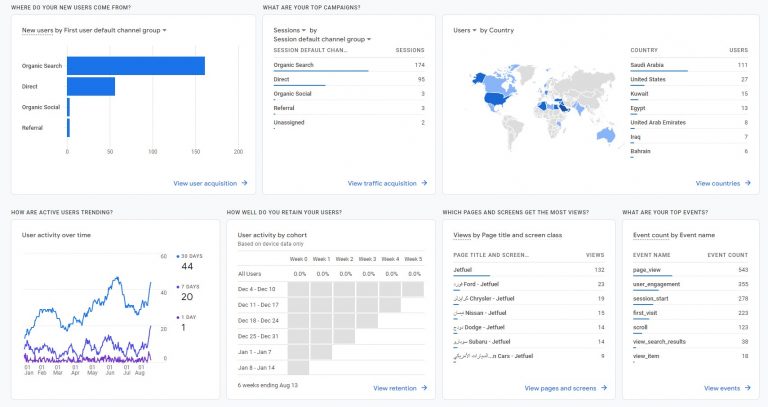 Did you like the project? Share it ❤