Recruitment and Assignment Website Design – Al-Motamed office
Al-Motamed Recruitment Office specializes in recruiting and providing manpower in the Kingdom of Saudi Arabia, with a focus on the city of Jeddah. The office requires a recruitment and assignment website design that instills confidence in its services and showcases the expertise of Alia Al-Shammari.
On the home page, we strategically showcased the logos of the prominent government agencies accredited to Al-Motamed Recruitment Office, reinforcing trust and credibility. We also ensured that the content on the website was valuable and engaging, aligned with the office's brand identity guidelines. Furthermore, we revamped the recruitment application form, making it user-friendly and streamlined for effective communication between customers and the sales department. A clear and compelling call-to-action button was implemented to encourage visitors to apply.
About Us – Blog – Contact Us
Search Engine Optimization
Research and keyword setting for every page:
Our team implemented a targeted keyword strategy, dedicating each page of the website to a specific high-search keyword. This approach proved effective in securing top rankings on search engines like Google quickly and efficiently.

Speed up & compress website files:
Special attention was given to optimizing the site for search engines and improving site speed. This involved compressing images and using next-generation image formats to enhance loading speed and overall performance of the site and its content.

Our work went beyond design and development. To maximize the visibility and effectiveness of the new Recruitment Office website, our team ensured its presence on popular search engines. Additionally, we integrated the site with renowned analytics tools such as Google Search Console, providing the client with real-time insights and a comprehensive overview of the site's performance, enabling them to make informed decisions and optimize their online presence.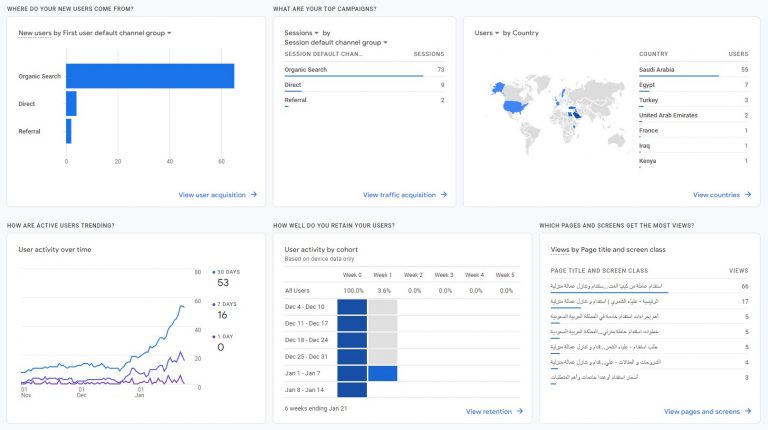 Did you like the project? Share it ❤